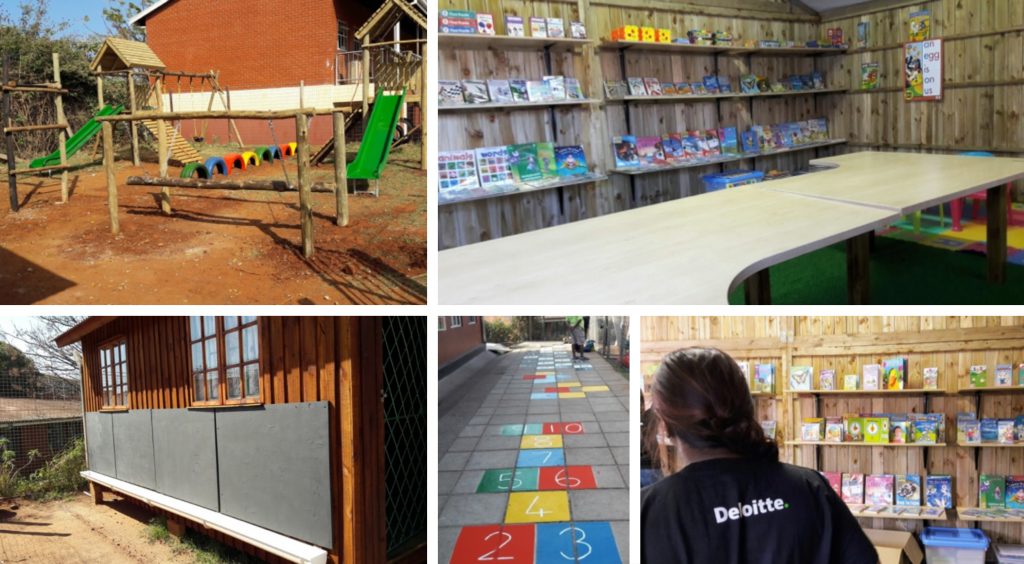 The Msizi Dube School in Lamontville was transformed into a facility for the foundation phase classes.  Deloitte partnered with COPT to make this transformation possible. A wooden hut was purchased by Deloitte and converted into a library. Over 200 books together with educational toys and games were donated by Deloitte for the library. A play area was erected together with outdoor blackboards and a hopscotch area for physical play. A team from Deloitte and COPT spent a few days at the school to make this all possible.
A- Light electrical donated their time and resources fitting the library with lights and electrical points.
NGA – Africa donated the shelving and desks for the library.