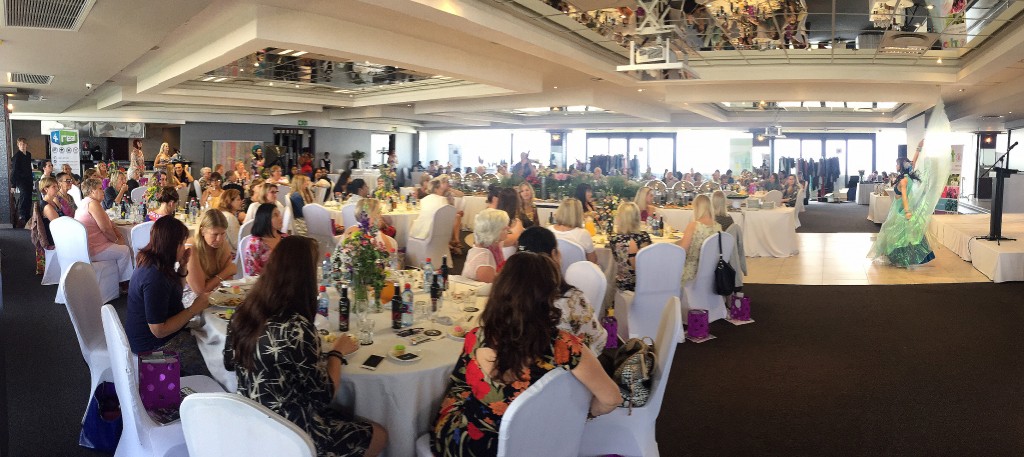 The 11th floor of the Coastlands Umhlanga Convention Center was abuzz yesterday as Daniyel Berry of Style Me Image Consulting hosted 120 ladies in their passion to raise funds for The Community Outreach Program Trust (COPT).
Guests were invited to "Spring clean their wardrobes" and were shown how little they really needed to feel styled & put together.
Daniyel came up with the idea of a 'swop party' combined with a 'high tea' where guests were invited to each bring (up to) 6 quality clothing items to swop or to simply donate. The idea to 're-cycle, re-use & re-distribute' would ensure that everyone walked away a winner. All guests left with 'new' items of clothing, and the poor would become winners by being taught entrepreneurial skills selling donated clothes.
"I would like to thank you and your team for a fantastic afternoon. Table 4 was an awesome table to sit at, with so much fun, laughter and banter. Your hard work did not go unnoticed. Your MC was Amazing! You are an extra ordinary lady, with passion, humanity and direction, I applaud you.
You deserve to win Hirsch Women of the year!"
Lee Anderson – Brooks, Kwa-Zulu Natal Region/ Eastern & Western Cape Region
PEMSA TECHNOLOGIES (PTY) LTD
It was indeed an 'event of a lifetime'. Well done Daniyel.