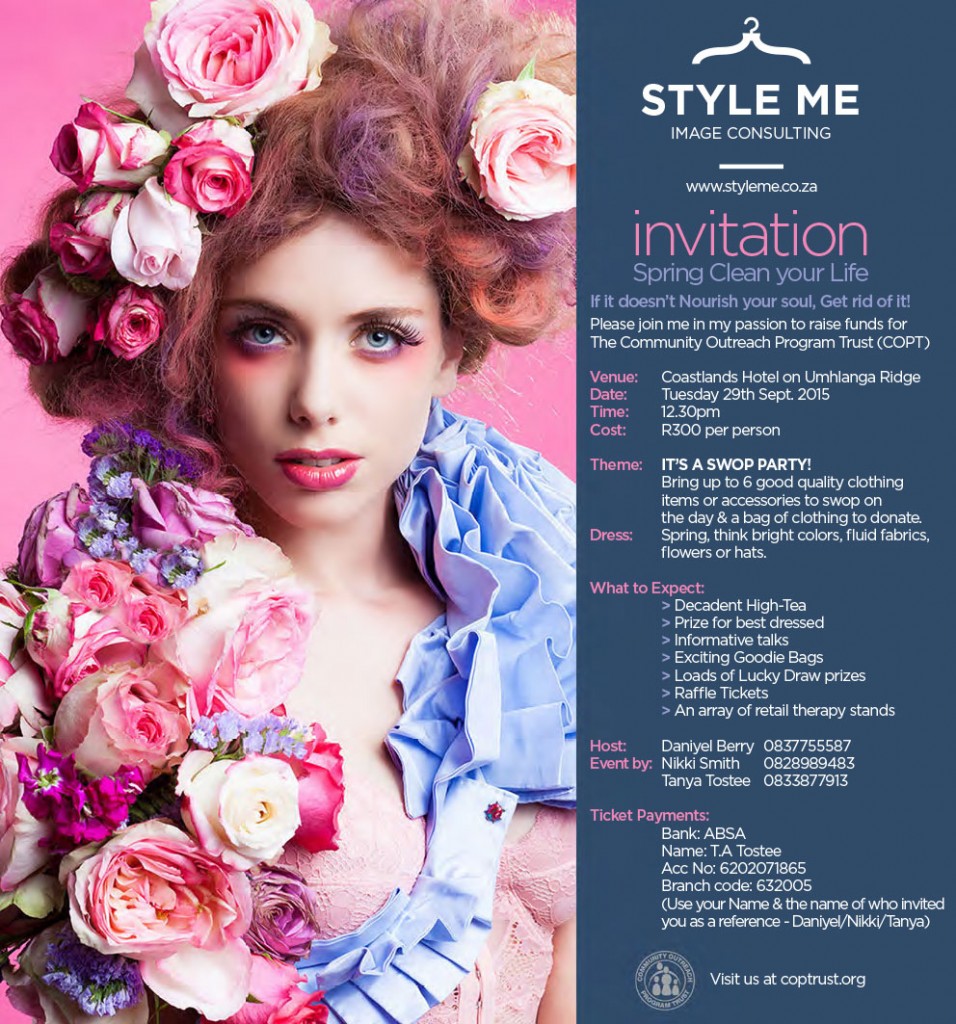 Style Me Image Consulting will be inviting 250 ladies in their passion to raise funds for The Community Outreach Program Trust. Anyone who is interested should book now to make sure you don't miss out on this event of a lifetime.
This will be Style Me's first SWOP PARTY high tea. Bring up to 6 good quality clothing items or accessories and leave with 6 different items, which someone else brought. Re-cycle, Re-use as well as donating a bag of clothing to the poor & needy.
Spring clean your wardrobe prior to the event & Style Me will show you how little you really need to feel styled & put together. Please share this link with friends and work colleagues; it is going to be such a fun afternoon. Mail daniyel@styleme.co.za if you would like to be put on the mailing list or if you would like to sponsor gifts for the goodie bags & prizes.