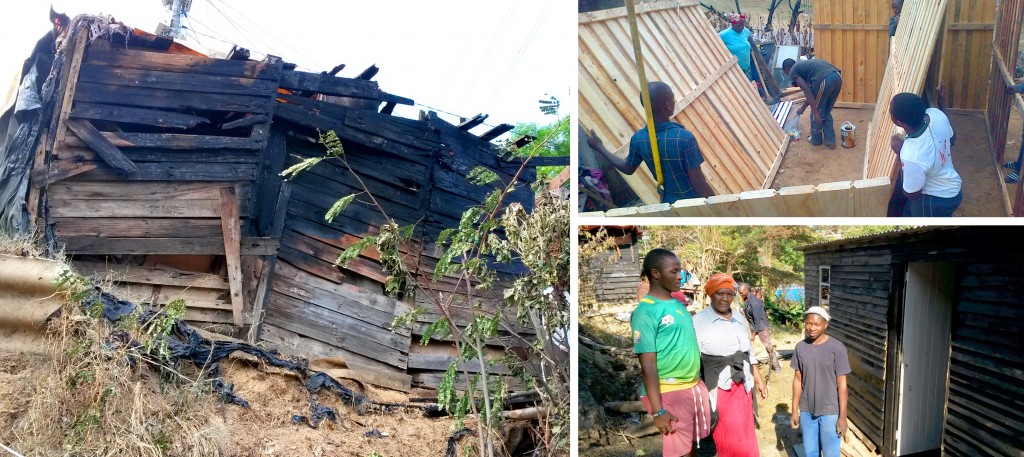 COPT provided two new homes in the Lamontville area.
The first is a matric student who supports a number of the centres activities lost his home that he shares with his mom and older brother in an unexpected fire. The cause of the fire is still unknown. The family lost everything as they were at school and work when the fire consumed their home. The community rallied together to help the family out. COPT helped providing them with temporary accommodation, food and house structure.
The second is another student who has had a relationship with COPT for a number of years. He is orphaned and is supported by his gran in the Lamontville community. The home he shares with his gran was falling apart and in much need of attention. It has been COPT's intention to help this student for some time and when funds became available he was first on our list to provide a more secure home.